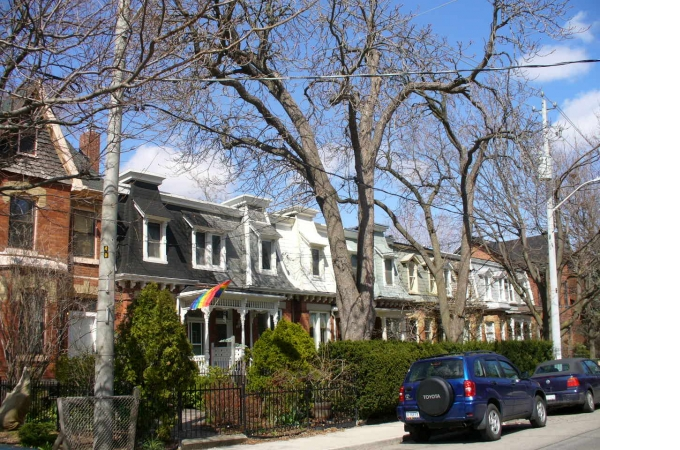 Row of Second Empire Cottages, First Avenue
Riverdale Heritage Conservation District - Phase I
Development of a Heritage Conservation District Study and Plan for streets in Riverdale, namely along First Avenue, and two connecting streets to the south. Community consulting was done in partnership with residents, and the City of Toronto.
Pioneered in the City of Toronto, the process for undertaking these Heritage Conservation Districts involved a unique partnership between the community and the City of Toronto.
The community undertook the research to prepare the inventory of heritage properties for the District, and retained the consultant to draw up the Study and Plan in accordance with the requirements of the Ontario Heritage Act. The consultant worked with both the community and the City of Toronto staff.
Phases I passed into law without an appeal to the Ontario Municipal Board.